After so many years of researching, reporting and writing about home design, it was a natural progression: I began creating some of my own home decor items, first for fun and then for fun and profit.
Along with custom creations for clients, my main items are industrial furniture (mainly bookcases and tables) and ceramic tiles covered with vintage comic book panels, vintage magazine pages and photographs.
Have a look ...
Vintage Comic Book Panel Coasters & Trivets
Each one is unique: These coasters and trivets are handcrafted from reclaimed ceramic tiles and covered with panels cut from the pages of vintage '60s, '70s and '80s comic books. They're then sealed with a heat-resistant clear glossy finish, making them the perfect resting spot for a steaming cup of coffee or a hot serving dish. Available in a range of Marvel and DC superheroes, plus Star Trek, Star Wars, Riverdale's Archie, Betty and Veronica and more.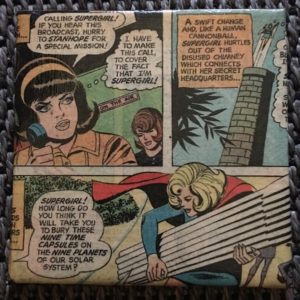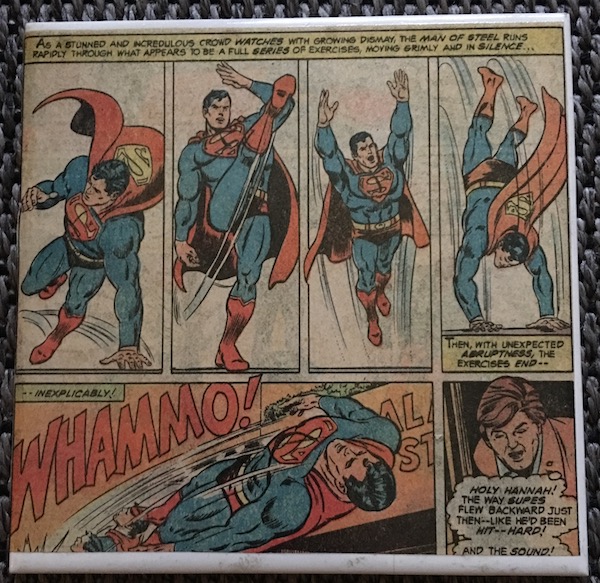 Custom-Designed Industrial Furniture
It's the perfect marriage: Solid pine boards are hand-sanded and stained in a range of possible shades to bring out their natural grain, then they're combined with industrial plumbing parts to build anything from massive bookcases and intricate nightstands to small side tables and even tiny step stools for little kids.